Ladies of the Lake Photo Caption Contest Rules
By entering this contest, you are agreeing to abide by these terms.
On March 1, 2007, we will post one of Lee Millward's photos of Greg Lake in a read-only thread on the new Contests board in our discussion forum. To enter the contest, write and submit a caption for the photo via e-mail to this address: contest@ladiesofthelake.com. You may enter as many as you like. Please include your Forum User ID for identification purposes.
Entries will be judged on the basis of creativity, humor, and originality, given a number, and posted in the Contests board by our astute panel of Judges, which consists of Admin Eileen Craddock (Eileen), Moderator Kate McClure (LadyKate), Moderator Terry Knighten (diamondlakelady), and Photographer Lee Millward (LEE L P). Comments on these semi-final entries will be both invited and encouraged in another thread set up for this purpose. Contestants' entries will remain anonymous unless they decide to claim them in the comments thread.
The Judges will narrow down the semi-final submissions to five finalists, which will be announced just after the entry period closes on March 31, 2007. A poll will then be set up to allow our members to choose the winner. The prize will be the photo itself, hand-autographed by Greg Lake. In case of a tie, two photo prizes will be awarded.
Disclaimers:
This contest is open to members of the Ladies of the Lake Forum only. All entries by contestants are voluntary and by entering, permission is granted to Ladies of the Lake to use and publish the entries on this website. Contestants agree to hold the Ladies of the Lake harmless should entries be lost or not received, or if a third party should use the content of the entry outside of this website without permission. All decisions by the judges are final and irrevocable. Prize disbursements are contingent on the winner(s) replying to their announcement e-mail from this website with a valid mailing address. If a winner does not claim their prize, that prize will not be awarded but will be used as a prize in a future contest.
Have fun!
Eileen, Kate, Terry, and Lee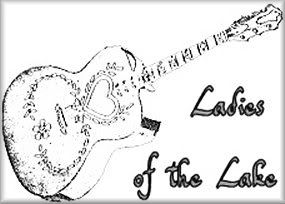 ©2007 Ladies of the Lake