Awards
Some awards we have won on the old site.



Jan. 28-Feb. 3, 2002: "I am pleased to inform you that your outstanding site has been chosen as our "Site of the Week" and is now being highlighted on our Classic Rock News and More! page."
---

"Super Seventies Classic Award" Winner
---
We are proud to have been awarded the "Bronze Site of the Month" award from the Lynx Internet Awards Program for February of 2006.
---

AS! Rating 3.0

AS! Rating 3.0
Feb. 9, 2006: "I am very pleased to tell you that you scored an excellent 90 on our assessment sheet, winning gold from both of my websites. You have done an excellent job with your site. It is easy to move around, and has a lot of interesting content."
---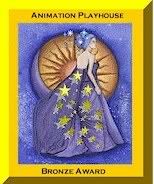 AS! Rating 3.5
Feb. 1, 2006: "Your site, Ladies of the Lake has been reviewed for the Playhouse Award and you have qualified for our award. I want to congratulate you for creating a very good site in both design and content."
---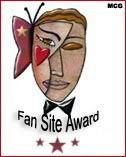 Feb. 11, 2006: "We thank you for inviting us to visit your home on the Internet. We applaud your site's ease of navigation, obvious hard work, and entertaining content. It is with great pleasure that we give you the Fan Site Award."
---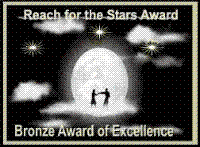 AS! Rating 3.0
Feb. 13, 2006: "Congratulations on putting together such an informative, interesting site full of lots of information and pictures with good navigation. You have really worked hard and your work is commended."
---

Feb. 15, 2006: "Congratulations Eileen, I am pleased to award your site with the Mystic Stars Award. Your layout and design has made it very easy to navigate. Best of luck to you."
---

Feb. 15, 2006: "Your site met our high standard for providing free and rich content that serves the general public. It is also well designed and easy to navigate. Please accept this award for a job well done!"
---
AS! Rating 3.0
Feb. 16, 2006: "After careful consideration and evaluation of your site, we are honored to present you with the Web Design Award! The site evaluation requested on http://www.ladiesofthelake.net was very pleasant on the eyes and very well structured out and categorized into specific sections – this was a job well done and worthy of our award! We know how much work and dedication that has gone into this great web site that you have built. We have found your site to be among the best on the Internet and hereby award you with the Web Design Award!"
---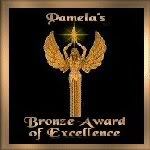 AS! Rating 3.0
Feb. 17, 2006: "First off congratulations on winning my bronze award of excellence. I found your site easy to navigate and the contents very interesting. I wish you much success and thank you for applying for my award and making the www a more interesting place to visit."
---

AS! Rating 5.0

Feb. 21, 2006: "As one of World's peak internet bodies, the Awards of The World Wide Web wards™ are amongst the most prestigious available and hence, amongst some of the more difficult to win on the web. Congratulations! Your site at: Ladies of the Lake has been selected to receive the World Wide Web Awards™ "Bronze" Award. A listing and link of your site has been placed on our winners list. We see all the hard work and dedication that you have put into constructing your web site and your efforts are well deserved. Your site displays: A clean and organized design, user friendliness, quality content and informative information for your visitors."
---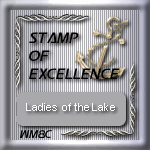 AS! Rating 4.0

Feb. 22, 2006: "First let me say thank you for allowing be the privilege to evaluate your site for this award, it's not easy to win and many do not but…drum roll…Congratulations! You site has qualified for the WM8C's Ham Links Stamp of Excellence Award. Your site is extremely well done, very easy to navigate and a great addition to the world wide web. I can see you have spent a lot of time perfecting your site. Once again, congratulations! I really enjoyed my visit and I also loved the clean layout and versatility in your design! Thanks for sharing some interesting information on the various things you present about the musician Greg Lake and so much more with all of us through your website. Well done!"

^ Back to Top
---


AS! Rating 4.5

Feb. 24, 2006: "Congratulations on winning our bronze award. Your site, Ladies of the Lake, is really very interesting and cognitive."
---


AS! Rating 4.0

Feb. 24, 2006: "I have visited your site today and think you have done an excellent job! Therefore, it gives me great pleasure in presenting you with the Award of Excellence-Silver."
---


AS! Rating 3.5

Feb. 24, 2006: "I did enjoy my stay, lots of effort went into making and maintaining this website. I wish you lots of luck."
---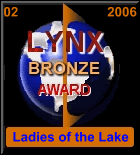 AS! Rating 5.0

Feb. 24, 2006: "Congratulations!!! Your site – Ladies of the Lake – has been chosen as a Bronze Award Winner of The Lynx Award for this month. I truly enjoyed visiting your site. It is evident that you have put a lot of hard work into your site. It is an honor to present the Lynx Award to you."
---

AS! Rating 3.5

Feb. 27, 2006: "I'd like to thank you for a site well put together. I have completed the process of viewing and evaluating your site. I'm pleased to say that your site has been accepted for my Heart & Soul Award for an effort well made and accomplished."
---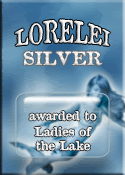 AS! Rating 3.5

Feb. 28, 2006: "After a careful review, we want to congratulate you with achieving our Silver Award! You have a very informative website, you show extraordinary abilities as a web mistress, as all your pages are XHTML valid and have no errors whatsoever. I truly loved the design and the presentation of the subject, and on the same opportunity want to wish you best luck with future achievements! Congratulations on a work well done!"
---

AS! Rating 4.0

Feb. 28, 2006: "Congratulations!!! Your site–Ladies of the Lake has been chosen as a Silver Winner of the Seasons of Change Award for this month. I enjoyed visiting your site."
---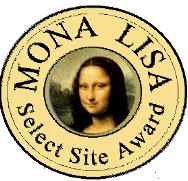 AS! Rating 3.0

Mar. 2, 2006: "After a careful examination of your site Ladies of the Lake, we find that it merits our award for its design, informative content and navigation. Congratulations for creating an attractive and informative website. The time you have invested in the site is praiseworthy. Thank you for inviting me to review your site and for making such a terrific contribution to the music web community."
---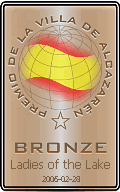 AS! Rating 5.0

Mar. 3, 2006: "Congratulations Eileen C. Craddock, your website has won the Alcazaren Bronze Award. What has been evaluated is the content, design and navigation of the Ladies of the Lake page. It has been a pleasure to get in touch with your website and I am very happy to offer the mentioned award. The information that is provided in your site is incredible and well accompanied by the photographs, very well organized and practical. Again congratulations for a website that fully complies with its intent and in a very elegant and professional way."
---


AS! Rating 5.0

Mar. 15, 2006: "Well done Eileen! Due to the high quality of your website "Ladies of the Lake", we are delighted to be able to award you our Silver Prospective Award (rated World's Top Award), which is very difficult to win!"
---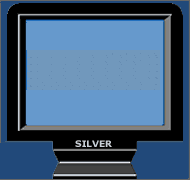 AS! Rating 3.5

Apr. 30, 2006: "We have found that your site is well thought out, very pleasant to look at, and serves a definite purpose. It is compelling to its viewers, has informative content, originality, excellent design, and leaves in its visitor's mind the image of a quality site."
---



AS! Rating 3.0

May 6, 2006: "Your site has been viewed by Barrettsnet Award Team and we have awarded your site the Barrettsnet Silver Award."
---
^ Back to Top
---