Greg Lake Meet & Greets
Did you meet Greg Lake? Tell your story here.
Your Stories - Shortcuts
Your Stories - Complete
"My Intimate Evening with Greg" by Terry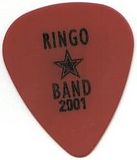 I had the pleasure of seeing Greg with Ringo and the All-Starr band on Aug. 13, 2001 in Atlanta, GA. The following is the story of what happened after my long battle to make my way from the back of the place to right in front of the stage.
---
"My Close Encounter" by Alannah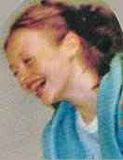 I went to the Centre Molson in Montreal to see Ringo Starr. I had never heard of Greg Lake before, or Ian Hunter, or Sheila E. I'm only 16 and was pleasantly surprised when Greg started to sing.
---
"My Close Encounter" by Tom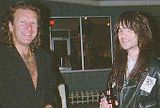 Keith Emerson with Tom
It was a Friday night in October 1992. I had just returned from the pub and was having a coffee when the telephone rang. It was Keith calling from Holland where ELP had just played a concert. He told me that his L100 was very ill and, as their next gig was in Manchester at the Apollo, and I lived nearby, did I know anyone who could take a look at it?
---
"My Greg Lake MOMENT!" by Amy
8/16/01 - Horseshoe Casino/Hotel, Tunica MS: In my room on the 7th floor overlooking entrance to Bluesville and saw 2 tour busses outside - never got dressed so fast in my life. Threw my ELP Works CD sleeve in my purse and ran downstairs - didn't see a soul.
---
"My Greg Story" by Dan
It was around 1977. The Works (Vol 1) tour. Might have been the second go-'round on that tour ... can't quite remember. Anyway, they were playing at the University of Maryland Cole Field House. Long story short: I found out that the boys were staying at The Watergate Hotel in D.C.
---
Sandi's Story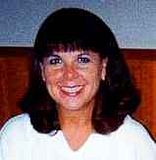 I live in Indianapolis and another Beatle friend of mine who lives in Champagne-Urbana, IL had seen Ringo et al at Fox Theatre in St. Louis before. He got 4 tickets and my husband and I got two of them. We were so close we could almost touch Greg and Howard!
---
Rose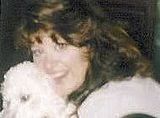 It was September 1997 and my husband and I heard that ELP were playing at the Beacon theater in NYC. I called my ticket guy and lo and behold I got front row seats! I couldn't believe it. I would be sitting right in front of Keith Greg and Carl.
---
"ELP and Me" by Maire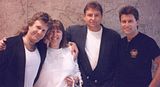 NYC June 9th, 1992 --ELP had just left the long time famous rock station WNEW-FM after doing an interview and playing selections from Black Moon on Scott Muni's show. Scott and the late Allison Steele were very instrumental in playing ELP early in the 70's on WNEW-FM, being probably the only station that played the long songs of the progressive bands from that time.
---
Bill's Encounter(s)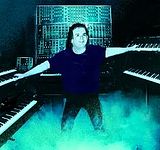 This is what I think was a very positive, life changing kind of encounter. When I was 15, a relative of ours promoted all the big acts in our city and I always had tickets and passes to all the cool shows. My uncle, cousins, and I got to the arena very early, before the sound checks. My uncle bumped into this man he knew who ran a recording studio and started talking with him.
---
Theresa's Tale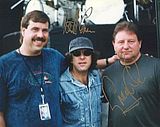 My husband Steve and I were lucky enough to attend an evening with Emerson, Lake & Palmer at Humphreys in San Diego. This concert took place in September 30, 1997 at this 1200 seat venue located on a yacht basin. We made a special flight from Seattle just to see the show.
---
Blane's "Brush With Greatness"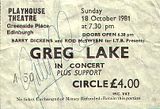 Good morning Ladies!! Attached is a scanned copy of a little memento of a rare event - a Greg Lake solo gig !! I found it in my King Biscuit Live album CD case after having thought it lost for some years!! As some of you may know - cos I think I've told the story before!! - I got Greg to sign it after the show.
---
Margit's ELP Party
Hi Lake Lady..I had the wonderful chance of meeting Greg when they came down to Chile...
---
"The First Time I Met Greg" by Linda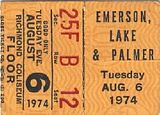 Richmond, VA - August 6, 1974: I worked at a record shop on Midlothian Turnpike in Richmond that summer. I was 17 years old. I really only wanted to play ELP, Pink Floyd, King Crimson and Yes at the store. When I was working that was all you would hear. Maybe a little Led Zeppelin, however, definitely the beginnings of a prog rocker.
One of the radio DJs who often came in told me that ELP was playing the Richmond Coliseum and that he had tickets from the station, so I could go with him and his friends if I wanted...
---
Carl's Collaboration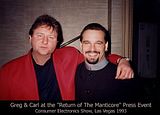 I recently came across some old photos from a show that I played with Greg in Van Nuys California. We played an outdoor festival put on by KLSX radio in Los Angeles when they had a rock format. If I remember correctly we played on the bill with Dave Mason, Kansas and Stephen Stills. This was an outdoor event with a reported 48,000 people in June of 1993. Greg was in excellent form. We had Richard Baker (from Gino Vanelli and Santana) on keyboards and Larry Meyers on mandolin (fresh off a stint with Bob Dylan) but I do not recall who the other players may have been. I will leave you with an amusing little story from this show...
---
Brian's Bash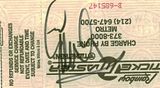 Believe it or not, I too had a 'chance' encounter with one GREG LAKE and Carl Palmer...
---
Carla's Creativity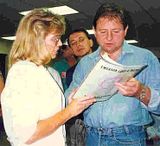 Hi, great website. I first met ELP during a radio interview in Worcester, MA in 1977. A friend of mine and I embroidered Tarkus on the back of a vest for Keith and was invited to bring it up to him.
---
Bryce's Birthday
Hello!...and may I say, "What a great website! I love it!" At the time I was residing in North Carolina, but was told if I could get back to L.A., I could see ELP, Deep Purple and Dream Theater. (Aug. 30, '98) I have been an ELP fan since I saw them at the Hollywood Bowl in 1971.
---
Hank's Handshake
Hello everyone, my name is Hank Rodio. I live in Hammonton, New Jersey, USA. I've been an ELP enthusiast since the summer of 1972, I was 15 when I heard Tank for the first time. I've been inspired since then. ELP's music always let me "think", which to me is relaxing. Now, I'm 49 and I would like to share a story with everyone.
---
Jacqueline's Joy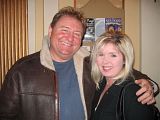 I had got to the age of 42 and have to say never heard of Greg Lake, although Emerson Lake and Palmer was a band I remember from my younger years. I met a good friend who is a singer songwriter and music is his life. My first concert was to see Ian Hunter and my second was a visit to Manchester to see Greg Lake.
---
Anthony's Acquaintance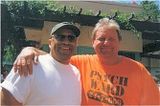 My wife Elaine and I live in Los Angeles, CA and we were at Universal Studios one sunny weekend afternoon. We were in line to purchase tickets to enter the park when I spotted Greg Lake coming to join the line as well.
©2007 Ladies of the Lake